7 tags
5 tags
Keith Rabois on the role of the COO →
Loved this interview with former Square COO, Keith Rabois. He likens the role of COO in a start-up to that of an ER doctor: "Just like in the ER, there's always something broken at a start-up, it's incessantly chaotic".
We're Hiring! Jobs in the LSI Portfolio:
                2013 is off to a flyer for the LSI portfolio and a number of our partners are hiring in Belfast, Dublin, London and the US. Details of dev, engineering and sales positions below: Options (London & NYC): Thinking of a new challenge or just starting out on your career journey? We're hiring. See our Careers page for details bit.ly/10yF3iS January 16, 2013 Geopii (NI...
1 tag
3 tags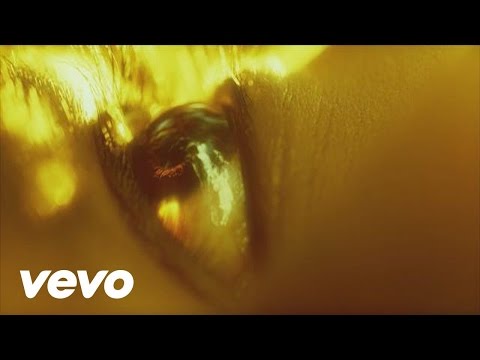 9 tags
Startups, your marketing is only as good as your...
Blue State Digital, the agency behind the digital campaign that powered Barack Obama to the White House in both the 2008 and 2012 presidential elections, recently published some of the key metrics from their 2012 campaign. The firm also published a similar report in 2008 and both make for fascinating reading.  Interestingly, there is one strand of what was a very detailed and varied...
5 tags
6 tags
Great blog from Dave McClure on being a late... →
Dave McClure: "I went to college early, and found out that performing well wasn't always based on being smart. Hard work and regular, consistent effort was also required…"
1 tag
1 tag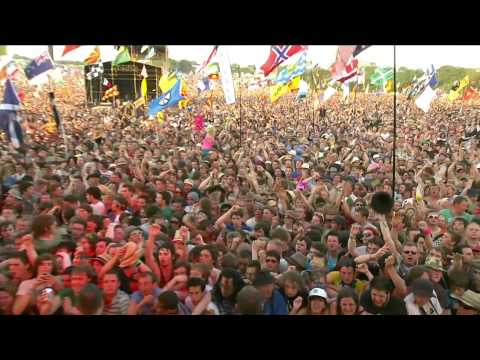 4 tags
3 tags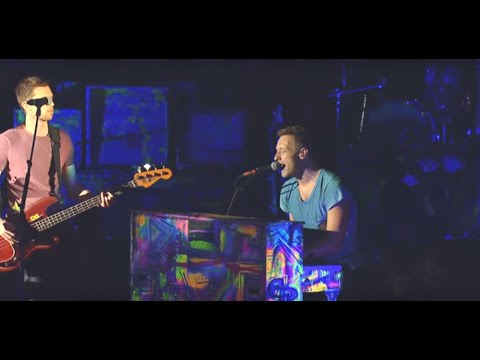 2 tags
"Marketing is dead" says Saatchi & Saatchi CEO →
"Marketing is dead. The role of marketing has changed now. It is a lot about story telling. Brands need to tell stories on their websites, on their packaging and so on. Make sure your brand and company has a smell, it has a sound, it has a feel and an intimacy with people. Think about how you can build empathy. It is the small things that count and how consumers feel about our brands that count...
Has Facebook broken the $5 billion dollar rule? →
loughshore: We were lucky enough to be invited to last week's Angel Meetup in Dublin. Brilliantly organised by Diane Roberts of Xcell Partners (and now also Colman Equity), the event brought together some of the country's leading Angels; Gavin Duffy from RTE's Dragons' Den, Bill Liao of …
WebSummit: The Types of Emails not to Send Us →
We receive some fantastic pitches from time to time but this beats the lot: wsummit: The collective Web Summit team get emails all the time from all sorts of folk - this one is pure gold: ————— Forwarded message ————— From: Sean C <sean********@******.com> Date: Wed, Apr 18, 2012 at 8:17 PM Subject: startup to bring to the attention of 300 investors To: …
1 tag
BRYCE DOT VC: Don't Overplan Your Life →
brycedotvc: The other day I stumbled across an old presentation I gave to the Strategy Department at the BYU Marriott School back in 2008. As I flipped through the deck, I came across a slide that took me back to a specific moment a defining piece of advice was dispensed. It was 1999 and and I had life… Love this.
4 tags
In the beginning, focus on just "one thing" →
Love this from Fab CEO Jason Goldberg: "We have this concept at Fab called the 'one thing,' which is: Do one thing, and do that one thing better than anyone else," Goldberg says. "We're almost religious about that." New opportunities pop up for Goldberg and cofounder Bradford Shellhammer all the time, but they say no to anything that isn't...
Dear Instagram... →
Now this is how you apply for a job! Even reached the radar of an Instagram investor… I've never met @byalicelee. But, when I see hustle like this, I am sure I will eventually: dearinstagram.byalicelee.com — Chris Sacca (@sacca) February 21, 2012
2 tags
"If Mr. Plouffe has an ideological bent, other than being a Democrat, it is not..."
– From Knife Seller to the President's Hard Edge http://www.nytimes.com/2012/02/20/us/politics/plouffe-obama-aide-lends-firm-hand-to-campaign.html?pagewanted=2&ref=politics
2 tags
The people's republic of coders →
"THE BEST-placed people to lead Ireland out of the current economic situation are probably not suited executives or politicians presenting well-meaning jobs plans. No, the drivers of Ireland's next economic upswing are most likely wearing hoodies and scuffed trainers and have to be in bed by 10pm on school nights."
1 tag
Bijan Sabet: Thinking about Facebook's S-1 and... →
Today's LSI start-up blog of the day: bijan: Today we all read a lot of information about the Facebook S-1 registration. The execution and performance of the company is simply stunning. There are plenty of folks that have written great insights about the key metrics of the business that were disclosed in the filing. I'm not going to…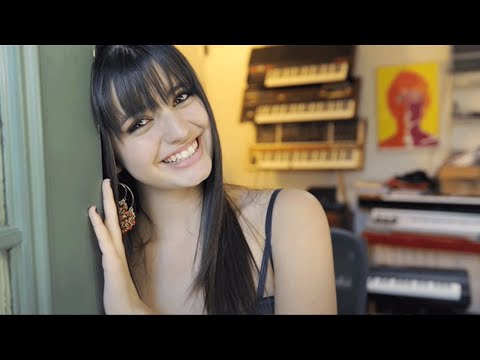 New New Twitter allows you embed tweets, very cool...
Today's start-up blog: Innovation's secret sauce - Surround yourself with friends you trust bit.ly/sXbhio — Lough Shore (@loughshore) December9, 2011
4 tags
Lough Shore Investments: Once in a lifetime... →
loughshore: We're going to kick off the holiday season by recycling an article I wrote back in February for one of the community projects I'm involved with. As you may know, "Lough Shore Investments" is named after the eastern shores of Lough Neagh where I grew up. My dad's family has lived…
4 tags
The Eight Things the Simpsons Can Teach You About... →
When the Simpsons started out back in 1987 as animated shorts for the Tracey Ullman show no one knew they would become this powerhouse and continue to this very day. Given that cloud computing is now a higher priority than overall security (at least according to this E&Y report), it is time to think more creatively about cloud deployments. How can we learn from this cartoon's success in...
5 tags
Dublin Web Summit: World-class in every sense →
loughshore: We had a fantastic day at yesterday's Dublin Web Summit. Firstly, a big thanks to Paddy Cosgrave and his team for what is fast-becoming a truly extraordinary tech event. It was my first visit to the Summit and I'm hoping I'll be able to get back again next year. If I have one regret from…
3 tags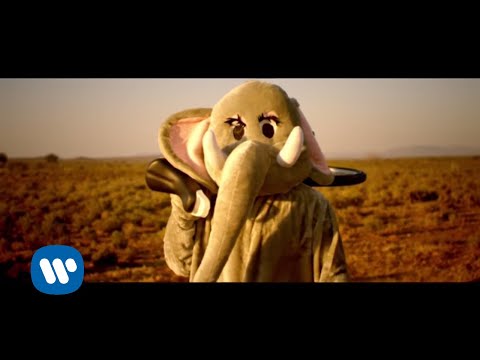 8 tags
"One Sunday morning, January 6th, 2008 I was attending religious services when my..."
– This was a comment left on avc.com this morning below Fred Wilson's reaction to the sad passing of Steve Jobs. It was originally a Vic Gundotra post on G+ called "Icon Ambulance".
1 tag
"You 'don't need a degree' to get ahead, says entrepreneur"
– You 'don't need a degree' to get ahead, says entrepreneur - Telegraph
bijan sabet: Taxing the rich →
Warren Buffett has got everyone talking… bijan: Like many of you, I've read Warren Buffets NYT op-ed. I've also read Arringtons, Screw the Rich post. http://t.co/Ku49HHR To be clear I am not a macro economics expert. I loved the class in undergrad but that was a few years ago :) I have a very simple way of looking at this 1. I would like…
Stop Coddling the Super-Rich - The New York Times →
10 tags
Lough Shore Investments: Attitudes to Opium (spelt... →
loughshore: This is a post I've been drafting, in one form or another, for some years now (as you can tell by the length). However, given the debate on the debt ceiling that stretched through July, it seems especially timely. The topic speaks to the single biggest factor that has shaped my…
3 tags
Stream of new Jay-Z & Kanye West album – Watch The... →
3 tags
The evolution of Politico's Playbook community
Via @mikeallen The Playbook community started with a mailing list of two: It was an early-morning email to our visionary bosses, John and Jim, about how POLITICO could drive the conversation in the coming day.  The first subscriber was Howard Wolfson, after John blabbed about getting this cool email. Pretty soon, we had requests from the Obama campaign, then the White House, then the DNC, then...
3 tags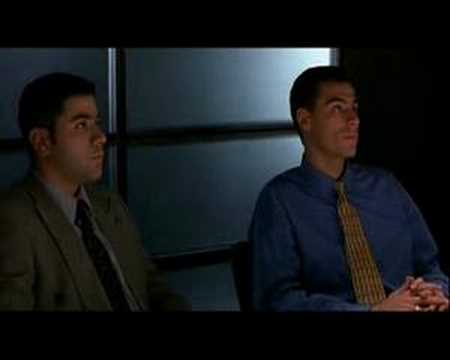 4 tags
The business may be a failure but the entrepreneur... →
Great response to today's @Loughshore blog of the day.
4 tags
Lough Shore Investments: The Early Bird →
loughshore: It's the million dollar question, what is the one key indicator of management potential and executive talent? It's a question long debated and discussed but perhaps the answer is as simple as spotting the 'early bird'. Put another way, who gets into the office first in the morning and is still…
50 Songs to Listen to at Work →
incmagazine: When I was a staff writer at Rolling Stone in the mid 90s, listening to music at work was part of the job description. But back in those days of yore, we had actual [gasp] stereos that played CD's, even at times, cassette tapes! But while technology has radically changed, one thing has remained constant: Music in the workplace equals happy time. So whether it's a rainy...